I know words can't really describe the horror of what happened ten years ago -this is just my small attempt to. I thought rather than describe the event, I'd go down a more personal route, though again it's impossible to know what it was like for the people involved.
Of course, this poem is dedicated to all those who lost their lives in the attacks of 9/11. Rest in Peace.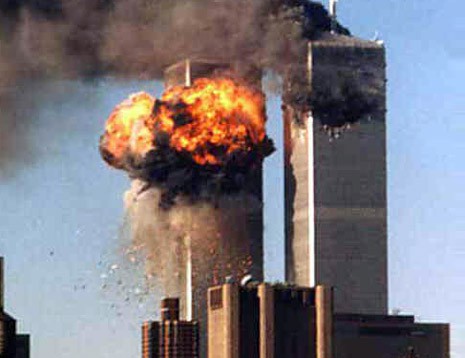 There's burning
crying
screaming
everything has lost
all of it's meaning
I am surrounded
by panic
by smoke
I can't feel my lungs
I begin to choke.
I can't take this
I can't take this any more
despite my knowledge
of the heaven high floor
I decide to leap
desperately wishing
my life was mine
to keep.
My heart picks an image
so I can keep a steady head
when I go
I shall not be thinking
of this, of this hell
but I shall be loving them
and I shall be with them instead.